Restaurant Security System
NAVCO has built long-term relationships with numerous recognized restaurant brands throughout the nation. We provide these restaurants with high-tech video security systems that deliver wide coverage, and anytime, anywhere access to high-quality video images across multiple locations.
Security Challenges for Restaurants
Leaders in the restaurant industry know that protecting the bottom line means staying on top of inventory shrinkage, theft and fraud. This requires greater control over who has access to various areas, as well as a greater level of detail in documenting events.
The challenges for restaurants include:

Slip & Fall Claims from Employees & Guests


POS Exception Reporting/Preventing Internal Theft


Robberies


Gift Card Fraud/Cash losses


Food Safety & Handling


Backdoor Losses/Illegal Activity


Brand Protection
"By using NAVCO's Remote Admin Services, we have been able to keep our video systems up and running for maximum protection of our customers, employees and assets while reducing our service calls by 40% annually!"
– Jason Schmidt, Dutch Bros. Coffee
NAVCO Enterprise Security Solutions
We work closely with restaurant management teams and franchises to design and implement enterprise security systems that meet current and future needs. Our experts are skilled at uniting and standardizing electronic security systems across multiple locations for consistency and ease of use. This allows operators to monitor each restaurant's progress and stop shrinkage before it impacts profits.
Whataburger
Darden Restaurants
BJ's Restaurants
Pret a Manger
Dos Toros Taqueria
Raising Cane's
Maison Kayser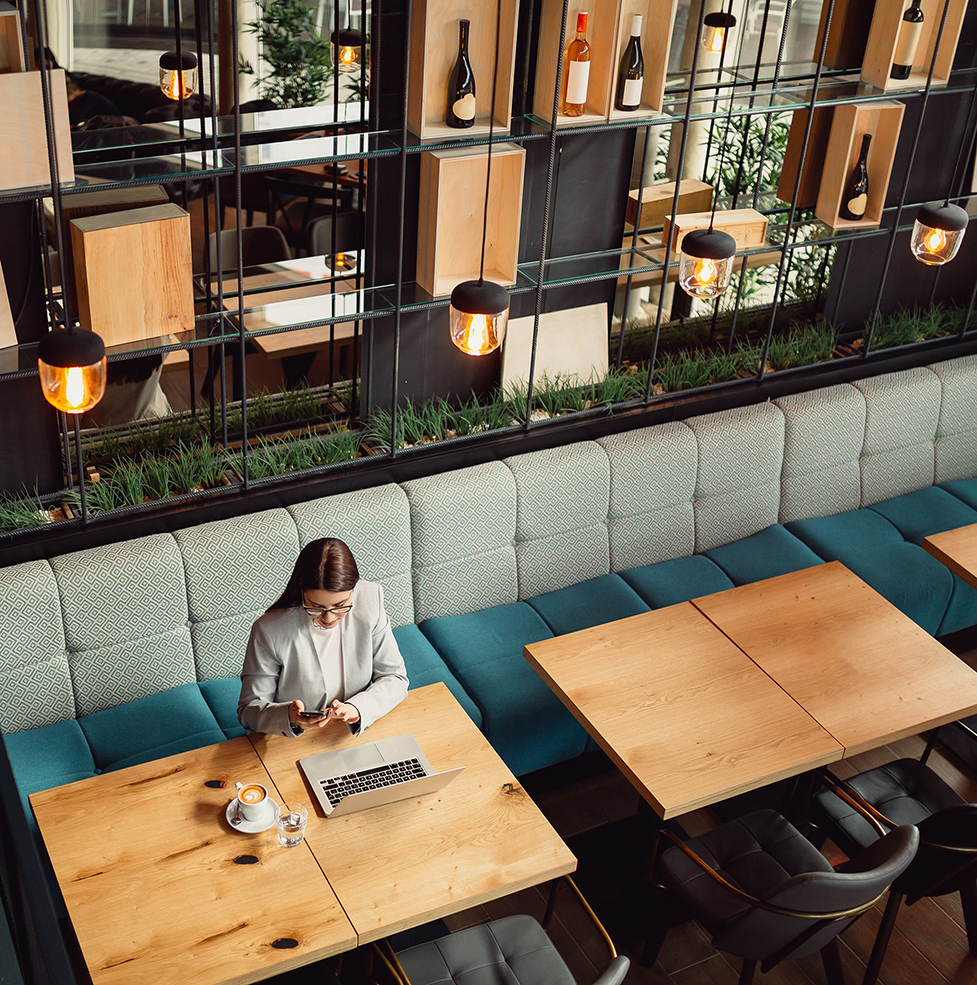 Restaurant Security System
NAVCO has an extensive list of restaurant and bar clients including Ruby Tuesdays, Whataburger, Darden Restaurants, BJs Restaurants, Pret a Manger, Dos Toros Taqueria, Raising Cane's, and Maison Kayser. 
Our high tech video security systems for restaurants offer great coverage and a versatile monitoring system that can be viewed wherever you are on a phone, tablet, or computer. NAVCO's security integrators and installation technicians can set your restaurant up with a customized electronic security system to protect your food business, your employees, and your patrons.
We take the time to get to know your restaurant and your security needs before designing your restaurant security system strategy. We work with restaurants from small to large and everything in between. NAVCO knows every restaurant is different and has its own unique security needs. We can even formulate an easy to use, integrated restaurant security system for chain restaurants that keeps the security of all of your restaurants in one place at the tip of your fingers.
What Is Restaurant Security?
Restaurant security is how you keep your restaurant, employees, and customers safe. This can involve simple and extensive measures including installing an electronic alarm system with video surveillance, implementing heavy duty locks on doors and windows, and limiting access to keys and security. Restaurant security also involves preventing in-house (employee) crimes and loss. Protect your investment with a NAVCO integrated security system.
How Much Does A Restaurant Security System Cost?
This varies a good deal between the type and quality of the security camera system as well as the amount of cameras and other features your restaurant needs. We work with regional & enterprise businesses to get the right security camera system for their particular business.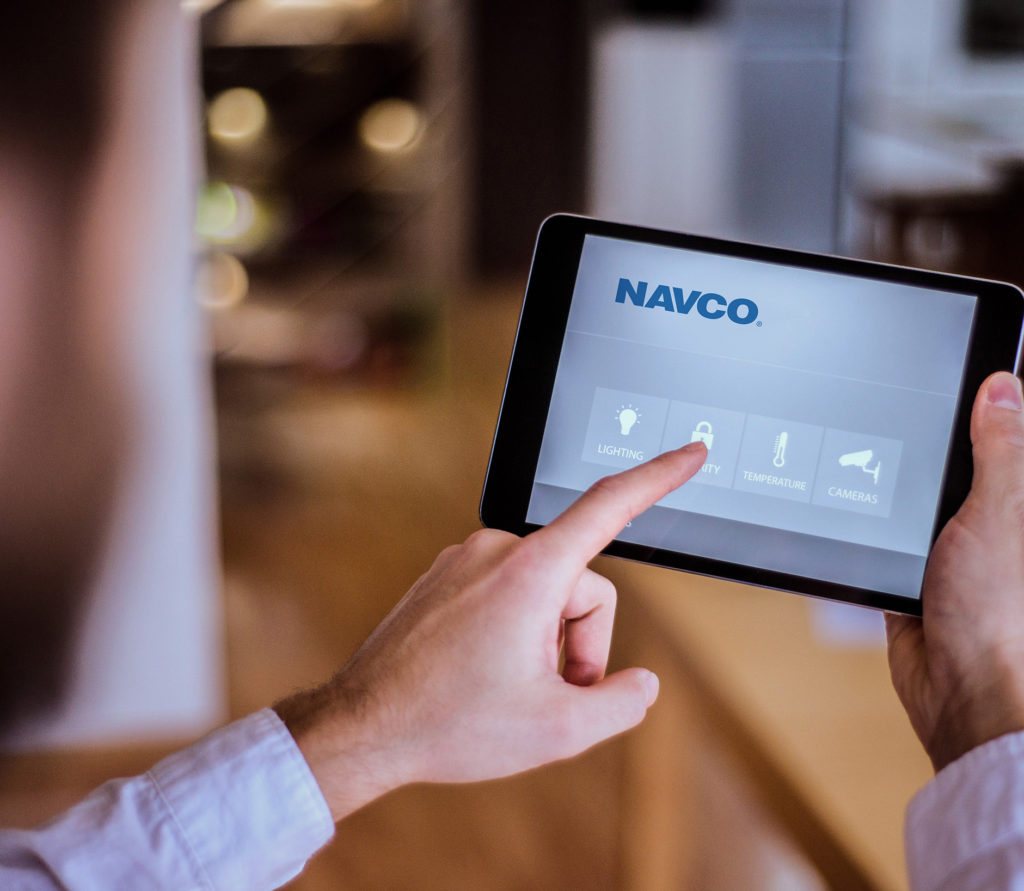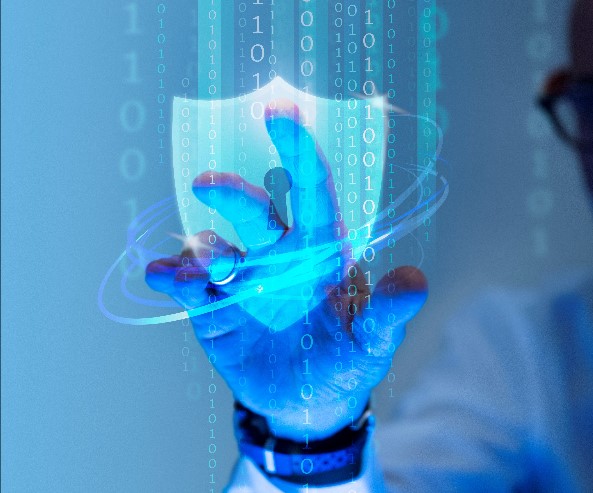 Why Is Restaurant Security Important?
Restaurant security deters robberies, theft, wrongful slip and fall claims, improper food handling, inappropriate behavior by employees and patrons, illegal activities, and more. Restaurants without security features, like video cameras, are exponentially more likely to be targeted by thieves. Adding a security system to your restaurant can even lower insurance premiums.
Restaurant security protects your restaurant or bar and its employees and patrons as well as the owners and investors. Reduce loss, damage, injury, improper food handling, and more when you secure your restaurant with a NAVCO restaurant security system.
How Do You Secure A Restaurant?
The best way to secure a restaurant is by having an electronic security system with video surveillance installed. Not only does having video cameras and security systems help catch criminals in the act, it deters crimes from happening at all. Integrated security systems can include many different features like standard alarms, video cameras, door and window sensors and other intrusion prevention devices, access controls, environment and temperature monitoring devices, and much more.
How Much Is It To Install A Restaurant Security Camera System
The cost of installation of a security camera system varies depending on the complexity of installation and the amount of video cameras and other devices needed. NAVCO has a huge selection of cameras, systems, and installation packages to fit your restaurant's budget.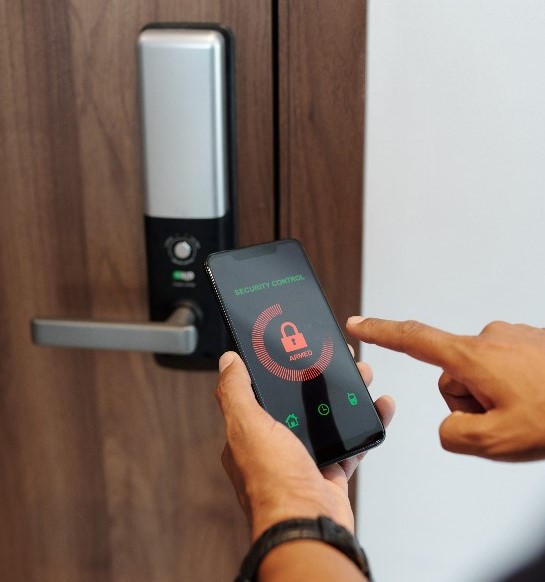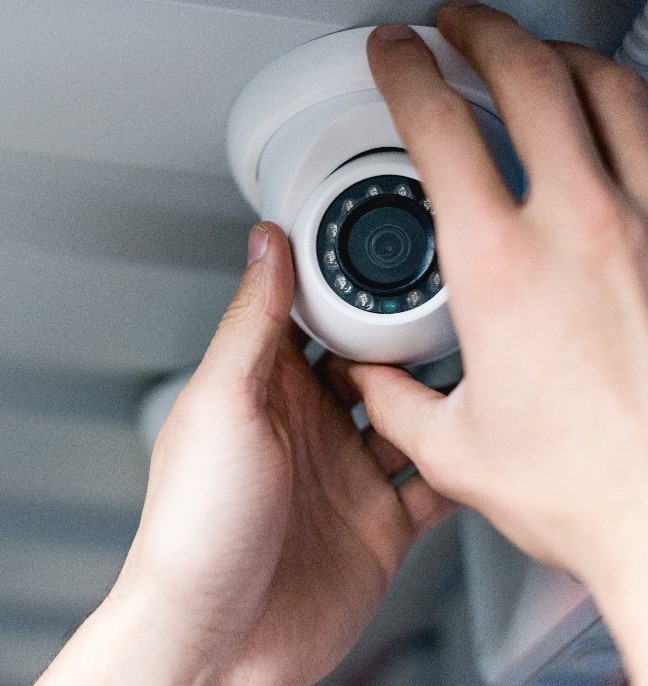 Best Restaurant Security System
NAVCO carries, installs, and monitors the best restaurant security systems available. Our high tech video cameras and restaurant security systems for sale are all premium quality. Protect your investment with the best restaurant security system. Our professional installers will get your restaurant or restaurants secure in no time. Buy a restaurant security system today.
Restaurant Security System Installation
Once we assess your security needs and review your restaurant security system strategy with you, our installers will come to your business and install your state of the art video cameras and set up your security system. Once installed, you can monitor your business from anywhere on your phone, tablet, or computer.