NAVCO's Expertise Is Industry Leading and Industry Specific
Although we are capable of handling any security challenge, we are a trusted authority on security systems integration for several industries with complex security needs. From banks and financial services, to retail, grocery, convenience stores and beyond, NAVCO creates custom enterprise security solutions that meet challenges and exceed expectations.

Every day, we help banks and financial firms protect trillions of dollars in assets with strategic and technologically advanced security solutions backed by our expert service and support.

Our state-of-the-art security systems provide restaurants with anytime, anywhere access to high-quality, detailed video and images captured across multiple locations.

We install and support integrated electronic security solutions for convenience stores that not only keep employees safe, but provide the per-transaction data needed to stop shrinkage.

Our scalable enterprise security solutions for business incorporate the latest technology and are custom designed to meet specific needs, long-term business goals and future requirements. 

We have extensive experience partnering with high-profile retail and department stores nationwide to maintain, update and support security systems, while simplifying administration.
Whether a grocery store has one or hundreds of locations, we provide integrated security solutions that streamline and simplify administration and improve visibility throughout every store.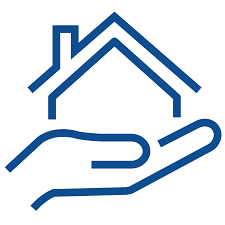 Our goal is to streamline your security system for all of your properties and simplify your security operations. Monitor all of your buildings remotely from one location on your phone, tablet, or computer.
Banks & Financial Institution
JP Morgan Chase
Wells Fargo Bank
New York Community Bank
Amalgamated Bank
IBERIA BANK
Randolph Brooks FCU
Dime Community Bank
People's United Financial
United Bank
Brinks
Commercial Business
Fed Ex
Gold's Gym
Quest Diagnostics
LAM Research Corporation
Steris
Aramark
Convenience Stores
Chevron
BP/Arco AM PM
Englefield Oil
Shell/CJ Cox
CST Brands
Grocery Stores
HEB
Fairway Markets
Big Y
Total Wine & More
BEVMO!
Mission Produce
Restaurant Depot
Property Management
Equity ResidentialAIMCO
Kettler, Inc.
Bayside Commons Condominimum
Rittenhouse Claridge LP/Kaiserman Co.
Diablo Commercial Properties
901 East Whitmore
CBRE New York
AFI Columbus, LLC
BKG Legacy Ranch 1, LLC
One 12 Courtland
Vivint, Inc.
Restaurants
Whataburger
Darden Restaurants
BJ's Restaurants
Pret a Manger
Dos Toros Taqueria
Raising Cane's
Maison Kayser
Retail
Amazon
Ascena Brands
Bed Bath & Beyond
Barnes & Noble College Booksellers
Ermenegildo Zegna
Gucci
Levi Strauss & Co.
Chanel
Cartier
Fred Meyer Jewelers
RiteAid