Celebrating 50 Years - May 19, 2021

In 1971 North American Video Corporation opened its doors in Chelmsford, MA before moving its Headquarters to Southern California. From the beginning, the company was committed to innovation and world-class service. Now an employee-owned company, this approach has made NAVCO one of the largest security integrators in the country, with security experts who are personally invested and dedicated to creating a safer and more financially secure environment for everyone.

NAVCO's Industry Firsts

NAVCO has a documented history of successful product innovation and development, driven directly by customer needs. See how we've been securing your future for over 50 years.

1970s

NAVCO spearheaded the adoption of closed-circuit television for use in the financial services industry and deployed the first time encoders on videotapes (as well as synchronized sequential hardware and decoders) to help investigators view video more efficiently.

1990s

NAVCO helped launch the first remotely monitored video systems and developed technology that connected multiple sites via modem. This allowed customers to comply with ATM security laws by tracking tape changes and service issues every hour.

2010s

NAVCO's expertise in designing, deploying, and servicing new technologies aligned perfectly with the explosion of new high-definition "megapixel" cameras. New service level agreements were announced, promising a 95% first time fix rate. NAVCO was ready to begin the transition to an employee-owned company with the adoption of an Employee Stock Ownership Plan in 2016.

1980s

NAVCO combined synchronized access control and alarm systems with video archiving systems, enabling users to enjoy an integrated collection of systems that worked as one. NAVCO also developed specialized cameras for extreme lighting conditions which were used in the national deployment of new Automatic Teller Machines around the country.

2000s

NAVCO developed and built a unique Digital Recorder featuring an elaborate interfacing technology and the ability to store transactions for 180 days with only a 10-megabyte hard drive. This development revolutionized the electronic security industry and set digital recording as the current standard.

2020s

NAVCO is an employee-owned company and has offices across the country, with more on the way. Our nationwide network of trained service technicians and vetted NAVCO partners allows us to provide the best possible experience in obtaining and servicing enterprise security systems. We meet the needs of our customers, no matter where the system is located.

1970s

NAVCO spearheaded the adoption of closed-circuit television for use in the financial services industry and deployed the first time encoders on videotapes (As well as synchronized sequential hardware and decoders) to help investigators view video more efficiently.

1980s

NAVCO combined synchronized access control and alarm systems with video archiving systems, enabling users to enjoy an integrated collection of systems that worked as one. NAVCO also developed specialized cameras for extreme lighting conditions which were used in the national deployment of new Automatic Teller Machines around the country.

1990s

NAVCO helped launch the first remotely monitored video systems and developed technology that connected multiple sites via modem. This allowed customers to comply with ATM security laws by tracking tape changes and service issues every hour.

2000s

NAVCO developed and built a unique Digital Recorder featuring an elaborate interfacing technology and the ability to store transactions for 180 days with only a 10-megabyte hard drive. This development revolutionized the electronic security industry and set digital recording as the current standard.

2010s

NAVCO's expertise is designing, deploying, and servicing new technologies aligned perfectly with the explosion of new high-definition "megapixel" cameras. New service level agreements were announced, promising a 95% first time fix rate. NAVCO was ready to begin the transition to an employee-owned company with the adoption of an Employee Stock Ownership Plan in 2016.

2020s

NAVCO is an employee-owned company and has offices across the country, with more on the way. Our nationwide network of trained service technicians and vetted NAVCO partners allows us to provide the best possible experience in obtaining and servicing enterprise security systems. We meet the needs of our customers, no matter where the system is located.

A Legacy built on trust
and customer satisfaction

NAVCO fixes system problems on the first trip.
Our average of 1.1 trips-to-resolution outshines the industry average of 3.0.

Today NAVCO continues its industry-first pace with a 99% client retention rate.

And NAVCO orders, installs, and properly invoices for best-in-breed technologies, giving us a 97% picture-perfect installation record.

Complete Business Security Systems From Midsized To Enterprise Companies
Hiring Scam Alert
While NAVCO is always looking for great new hires, we do not interview or hire through chat apps like Telegram, Messenger, etc. and NAVCO NEVER requests any sort of financial deposit as part of our interview or hiring process. Please beware of scammers.
For over 50 years, NAVCO has been committed to innovation and world-class service. NAVCO provides electronic business security systems for both enterprise-size companies and midsize/regional businesses. Now an employee-owned company, this approach has made NAVCO one of the largest security integrators in the country, with security experts who are personally invested and dedicated to creating a safer and more financially secure environment for everyone.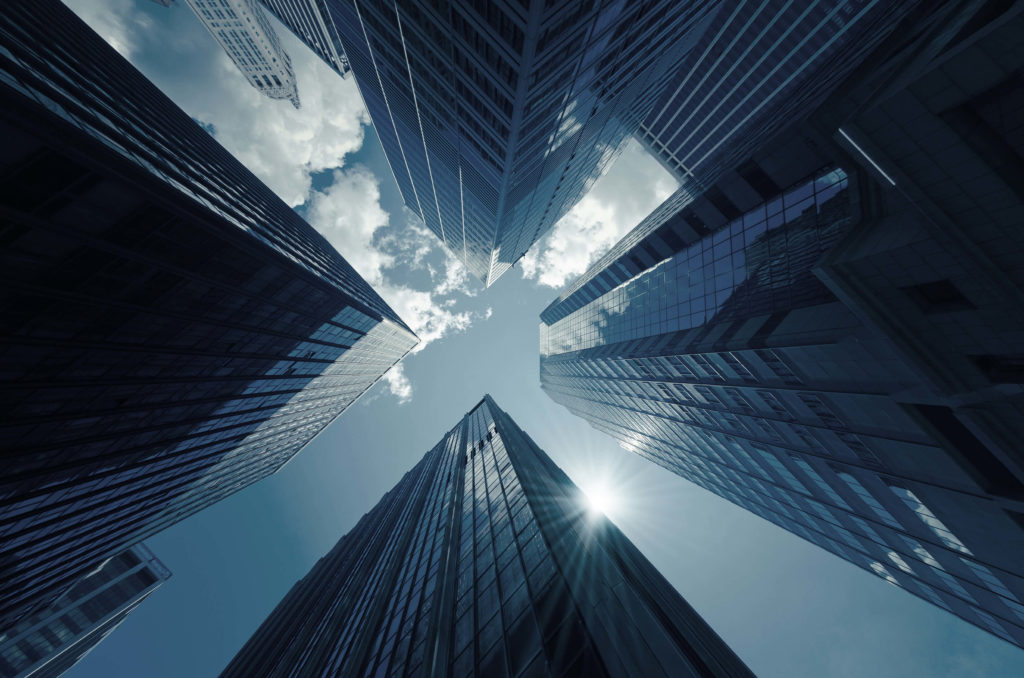 Business Security Systems
NAVCO has worked with all types of companies from regional mid sized businesses to huge corporations and financial institutions and everyone in between. NAVCO doesn't just choose and install your security systems. We want to get to know your business, understand your security challenges, assess your security needs, and determine the ideal security solution for your business and you. The next step is the design and then installation of your new system. Our expert installers get in right the first time. NAVCO even trains your security personnel to flawlessly operate your security system. We also provide ongoing support to ensure your system is operating perfectly. Our business security systems are the best available, and we back them up with expert installation and nationwide support. We want to keep your business safe from theft and robbery including "in house" losses. NAVCO understands the security struggles of business aren't just criminal issues. We can help protect your employees, customers, building, business, assets, investment, and you!
A Complete Suite of Business Security Solutions

Video Surveillance
Get real-time views of access points and easily access visual records.

Mobile Management
Manage security from any location and enable users to open doors with phones.

Identity Management
Seamlessly update user identity information across access control systems.

Visitor Management
Create welcoming and safe environment for visitors while automating tracking.
What is a Business Security System?
A business security system is invaluable to a company who wants to protect their business, assets, employees, customers and more. These electronic security systems include video cameras and surveillance, alarms, door and window sensors, access controls and more. Protect your business with a NAVCO business security system today! We will customise and install the best security solution for your business and your budget.
What Is The Best Security System For Business?
Every business is unique. NAVCO offers the best security systems for businesses of all sizes and types. We customize your security solution with your short and long term security goals in mind. We work closely with our clients to get to know them and their business. We can create the perfect business security system for your business. We work with the top commercial security system equipment partners. This allows us to work with many different types and sizes of businesses and design security plans for most budgets.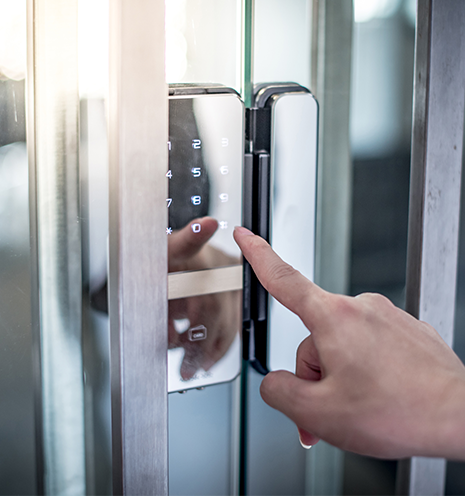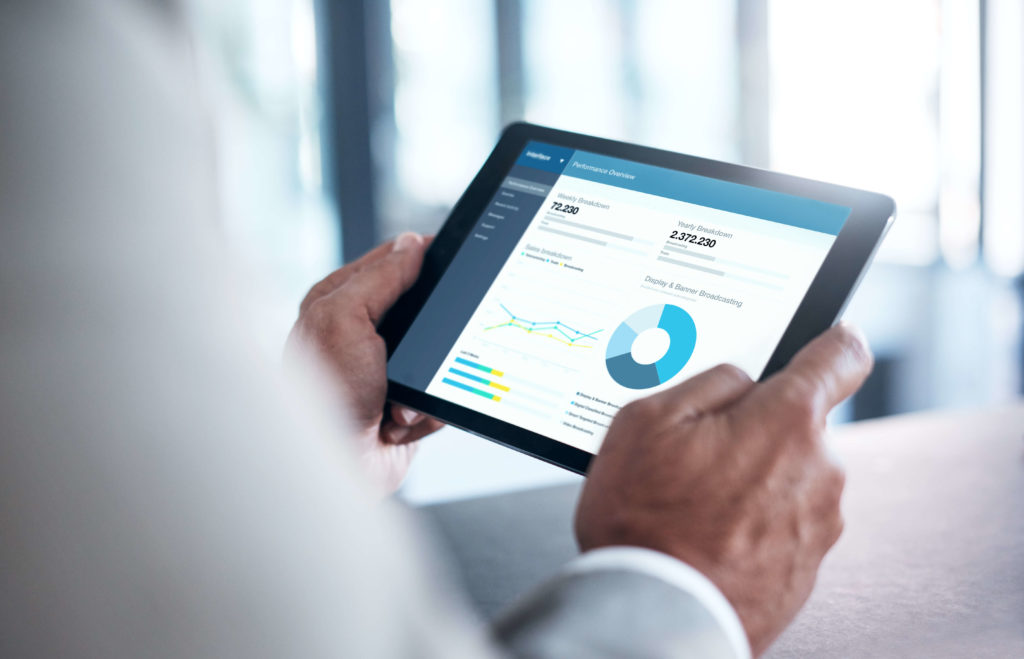 How Much Does A Business Security System Cost?
Business security systems can be very different from business to business. You may just be looking for high definition video cameras or a security alarm or you may want a comprehensive security system with all the bells and whistles. No matter what you are looking for in business security, we can help. NAVCO works with businesses of all sizes and with all kinds of security requirements. We work to meet your business' security goals within your budget. We invest the time needed to know your business.
Types Of Security Systems For Business
NAVCO installs many types of security systems for business. An integrated security solution is the best way to protect your business, your assets, your employees, and your customers or clients. Some types of security systems features are video cameras, security alarms, sensors, intrusion detection, access control, and system monitoring. NAVCO offers integrated electronic security systems for business that can include some or all of these features.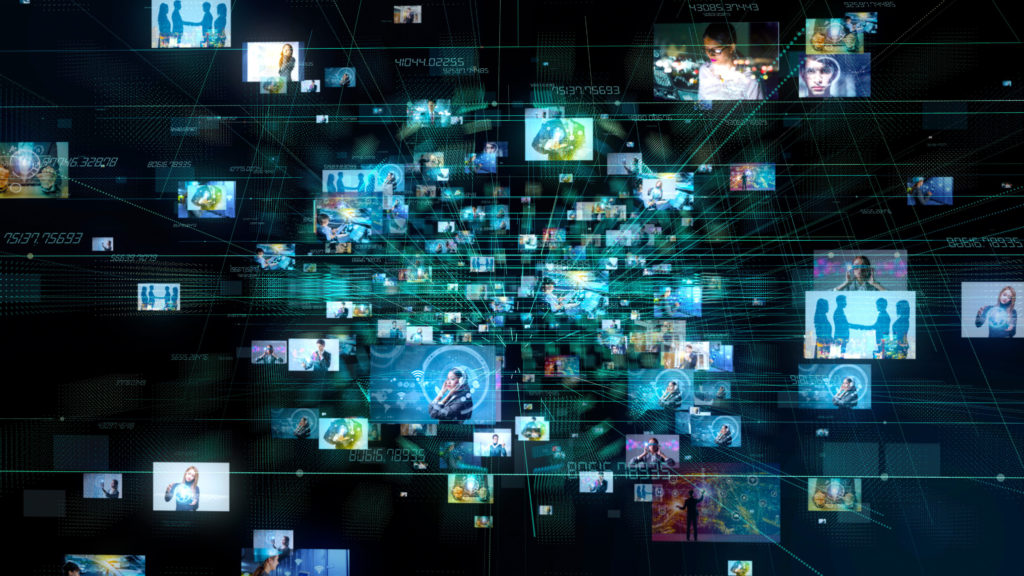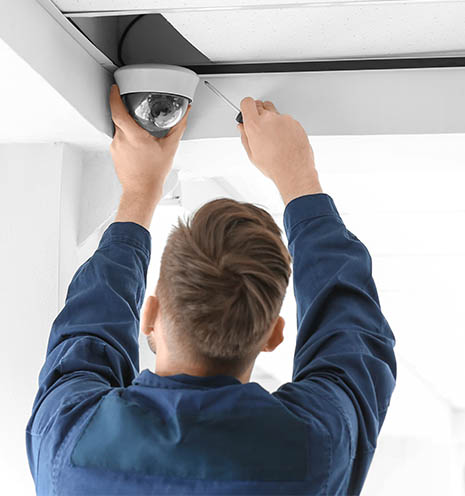 Who Installs Commercial Business Security Systems?
NAVCO designs and installs commercial business security solutions. We want to protect your commercial business with the best video surveillance technology that can be monitored and rewatched from your phone, computer, or tablet. Along with video camera installation we offer intrusion detection, remote monitoring, alarms, and much more. We can customize your security system to integrate with existing equipment or set your system up from scratch. NAVCO offers many options to protect your commercial business. We want to understand your business so we can develop the ideal business security system for you. 
Trusted by national leaders and small businesses alike.
"The systems we put in place and the support I received has tremendously reduced my stress and helped simplify logistics. I will be forever grateful to NAVCO."
"Extremely professional courteous employees. The knowledgeable staff educated me to make the proper decisions to ensure that my assets were secured."
"We relied on NAVCO's expertise and knowledge. They got to know our business and recommended the best solution. We've been thrilled with the results ever since."