Commercial Alarm Systems
5 things you should know before you buy.

If your business is considering purchasing a new commercial alarm system, it would be helpful to understand some key aspects in order to make a well-informed decision. If you are not a trained security professional, this short article is for you and your team.
1. DIY Alarm Systems or Security Integration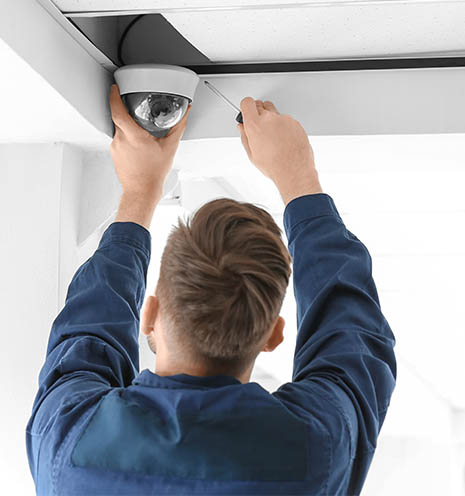 Perhaps the first issue you may encounter when shopping for commercial alarm systems is where you get them, how they are installed and how you maintain them.
While you can certainly purchase commercial alarm systems from online retailers, keep in mind that at the end of the day, all of the above tasks rely on your team instead of a dedicated professional. This also means that in the event  something goes wrong with the system your team will bear the weight of responsibility instead of a third party.
Nevertheless, there are certainly benefits to a commercial alarm system in a box. Well, one main benefit. Cost.
The upfront cost associated with these systems is attractive to many businesses; however, each organization has to weigh if the cost savings associated with these commercial alarm systems outweighs the peace of mind associated with choosing a professional security partner.
Electronic security system integrators, like NAVCO, are your outsourced security department and can offer you services a là carte (installation, repairs, etc.) or can provide you comprehensive solutions for one or multiple locations.
A key benefit to working with a reliable security integrator is that their sole focus and responsibility is to keep your employees and assets safe within the terms of your agreement. Their expertise will be most valuable when you need it most — when something goes wrong or when a catastrophic or criminal event occurs at your premises.
Finally, you might be surprised as to how inexpensive it is to work with a security integrator on your commercial alarm system.
Some businesses are more likely to encounter the issue of false alarms compared to actual break-ins. It may be far more likely that your late night cleaning crew, for example, made a mistake while working on your premises than burglars entering your location.
While searching for commercial alarm systems, you will want to ensure that your system of choice allows for maximal flexibility as to how to program the system. Automating specific alarm schedules based upon specific needs, such as your working hours and vendor services, will help reduce the need for devoting time to configuring these systems, and reducing false alarms.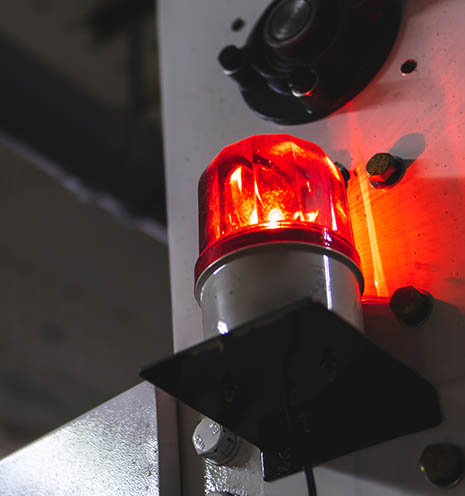 3. Call Lists and Remote System Management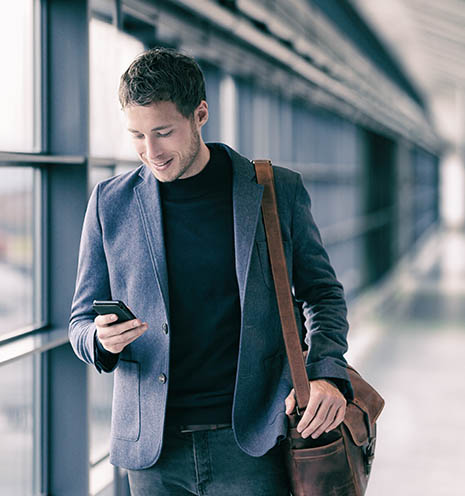 Once your commercial alarm system is set up, your team will have to decide what happens when an alarm goes off. Often these events are at inopportune times, weekends, at night or during severe weather, so your team will be rewarded if you have a detailed and clear plan. Here are a few questions to keep in mind while configuring call lists for commercial security systems:
Who gets notified and in what order?
Facilities/Maintenance
Police
Management
Guard Service
What means of communication are there?
What happens when an alarm goes off?
Call police/security
Inspect premises
Inspect security footage
As your team considers these questions, you should keep in mind that many of the tasks associated with managing alarm systems can be handled remotely via your mobile device. It is now no longer essential to show up to your premises to disarm or configure your alarm.
Furthermore, access control encompasses a number of other functions.
Grant access to specific parts of your office to designated personnel.
Control access points remotely from your mobile device.
Assign admin permissions to your staff so they can manage departments or specific employees.
Grant temporary access to a vendor for delivery or repair.
4. Wired vs. Wireless Commercial Alarm Systems
We often associate wires with outdated technology, but there is more to the story as far as commercial alarm systems go. Here are the pros and cons of each kind of system for you to consider as you choose what is best for your company:
Wired Systems
Pros
Wired systems are not vulnerable to network/Wi-Fi connectivity issues.
Wired systems do not run on batteries but, as the name implies, are wired to a dependable power source.
Wired systems are more difficult to attack or infiltrate from an external source.
Cons
Installation can be more labor intensive.
Battery Backup systems also add expense.
Wireless Systems
Pros
Usually wireless systems are more affordable than their wired counterparts.
Wireless systems run on batteries that can last years and are not dependent upon the power grid.
Wireless systems are easier to install.
Cons
Wireless systems are more susceptible to external interference from cellular signals and signal jammers.
Wireless systems depend upon a Wi-Fi or cellular connection, so they are dependent upon the reliability of other systems.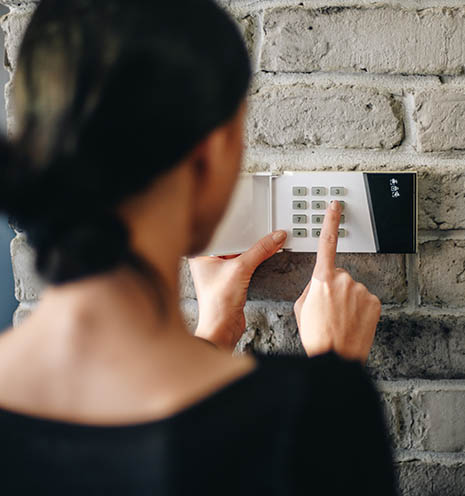 5. Environmental Monitoring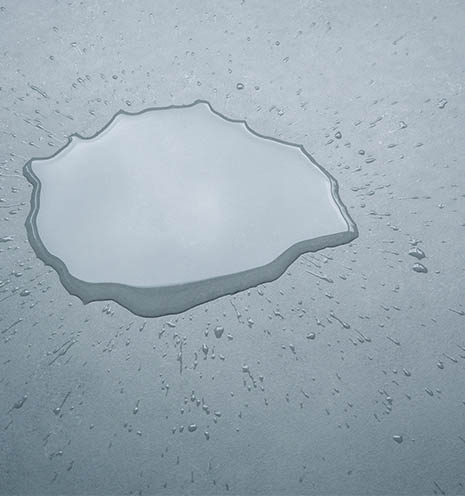 While criminal activity may be a top priority when selecting commercial alarm systems, your team may want to also consider environmental monitoring to protect your assets against water/humidity and temperature.
Oftentimes companies decide to use this feature to keep critical systems and technology safe, including:
Servers
Filing Systems
Equipment Rooms
What is an electronic security integrator?
An electronic security integrator is an outsourced security department whose sole focus is to be your trusted advisor on how to keep your employees and assets secure. A security integrator sources products from proven vendors to build electronic security systems based upon a plan developed between you and security professionals. Technicians take this plan and install security cameras, alarm systems, access control technology and more. Once a system is in place, the security integrator often monitors and repairs these systems based upon a warranty plan or hourly parts/labor contract.
Choosing a Commercial Alarm System Integrator
Do you have questions about any of these topics? NAVCO's expertise sets it apart, which is why our mid-sized and regional clients choose us over DIY systems and national competitors. With over five decades of experience, we can help you navigate almost any electronic security issue concerning commercial alarm systems and beyond. When you choose NAVCO, we provide our clients with a project management team that goes through some of the best training in the country. Some of the benefits to working with our team include:
Lower monthly monitoring costs compared to other national providers.
A single point person to contact about scheduling, service, billing and more.
Have an existing system? We can repair or convert almost any non-proprietary system on the market.
We get it right the first time.
At NAVCO we believe that you should be focused on your job, not on electronic security. Our highly trained team members address your concerns quickly and efficiently with a Trip to Resolution rate of 1.1. Translation: we fix your problem the first time instead of the national average of 3 trips per service call.
Trusted by national leaders and small businesses alike.
"The systems we put in place and the support I received has tremendously reduced my stress and helped simplify logistics. I will be forever grateful to NAVCO."
"Extremely professional courteous employees. The knowledgeable staff educated me to make the proper decisions to ensure that my assets were secured."
"We relied on NAVCO's expertise and knowledge. They got to know our business and recommended the best solution. We've been thrilled with the results ever since."

Finance
We protect some of the largest financial institutions in the country and local credit unions alike. NAVCO brings the same expertise to all these clients along with the exceptional service we have been able to provide for over fourdecades.

Education
NAVCO helps protect some of the most valuable people in the country, our children. We work with private and public schools to help them manage access control, alarms and video surveillance.

Hospitality and Food Service
Many companies are not familiar with the specific needs of the hospitality industry. NAVCO has the experience and can anticipate the specific requirements that your hotel, resort or restaurant chain will need to protect itself against liability, theft and fraud.

Auto Dealerships
Auto dealers cannot afford to be in the dark given how valuable their assets are. Every camera has to be placed strategically, every sensor installation has to be flawless, and it all has to be done to accommodate a busy staff whose priority is sales and not security. NAVCO is a trusted partner for securing auto dealerships.
Get a Commercial Alarm System Quote
Commercial security systems, access control, alarm and more.